I've been selling wedding invitation templates for years now but I hadn't done any printing myself until just recently.  A good friend of my mother in law's was in from out of town and in the process of planning her wedding, so we took care of her invitations while she was visiting.  She needed 50, and the total cost of paper and envelopes was $6!  I knew this process was affordable, but even I was surprised by the total cost of our needed supplies.  When you add the cost of the templates and another 50 invitations, you're still under $50!  Since I've had lots of questions over the years about the specifics of the process, I decided it's time to lay it all out for the rest of the people out there who are visual learners like me.  So here goes. . . .
The first step is to decide on your invitation template design and desired components.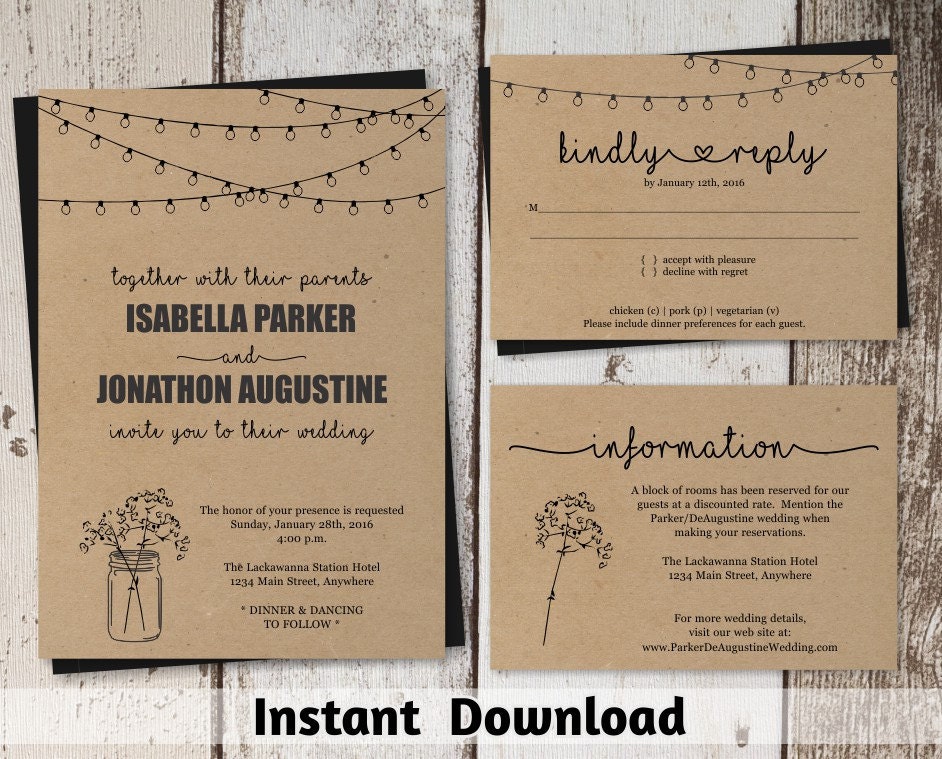 I opted to print my best seller.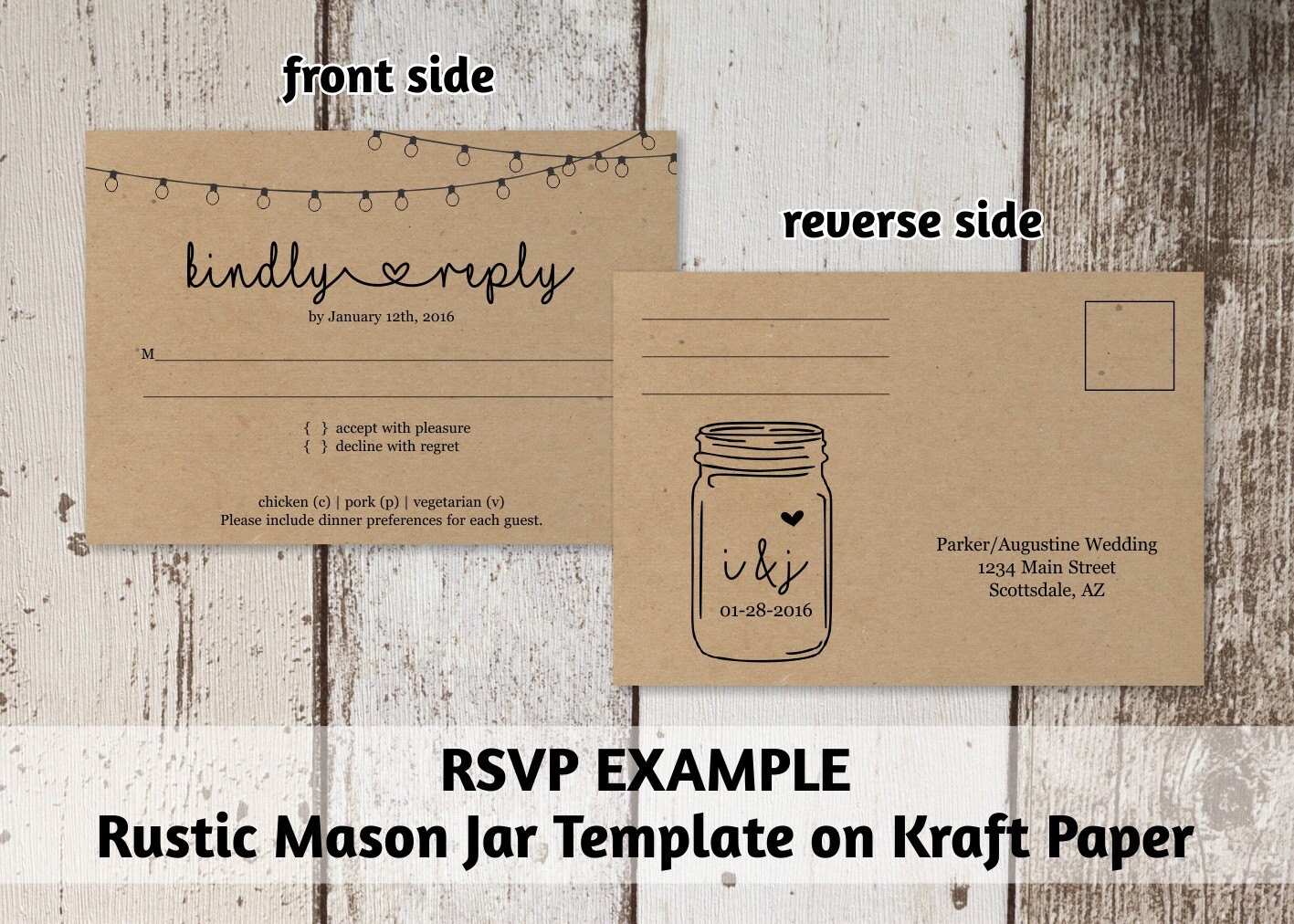 I decided to use the RSVP postcard add-on option so I wouldn't need to buy envelopes for the RSVP card.  (Postcard stamps are also cheaper than traditional stamps.)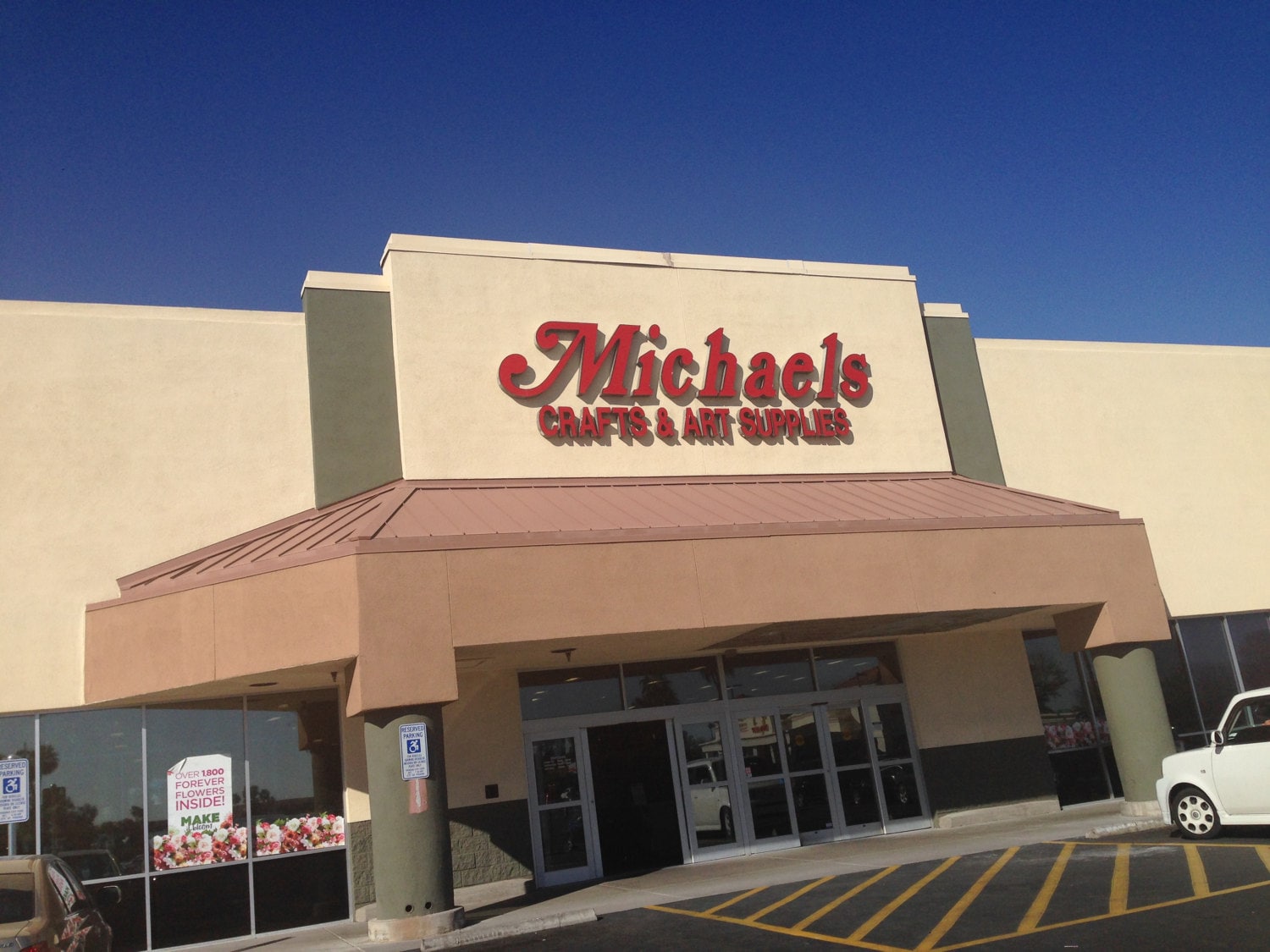 With decisions made, I was off to Michaels (though any place that sells card stock and envelopes would do).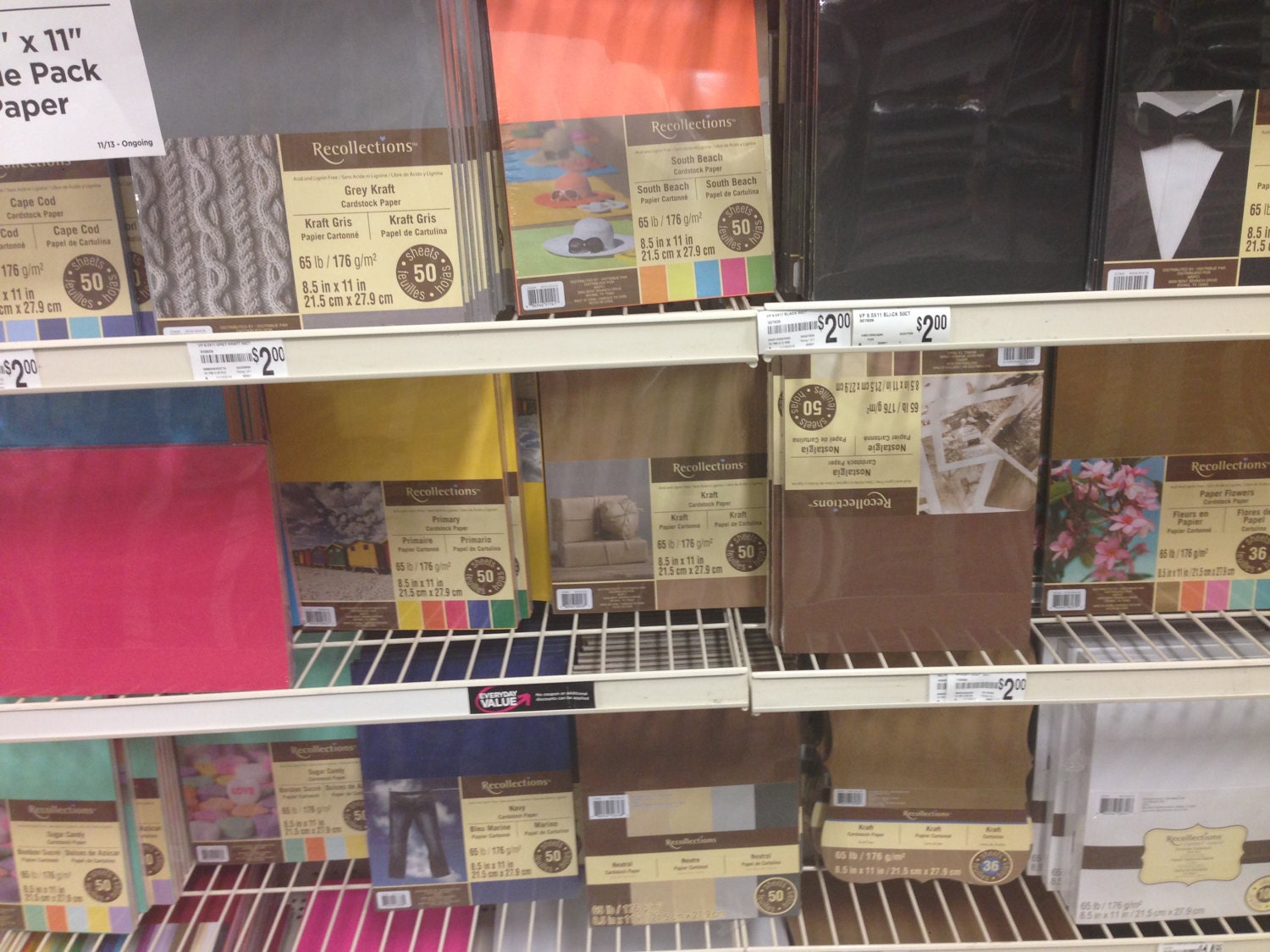 I headed over to the card stock (in the scrapbooking section).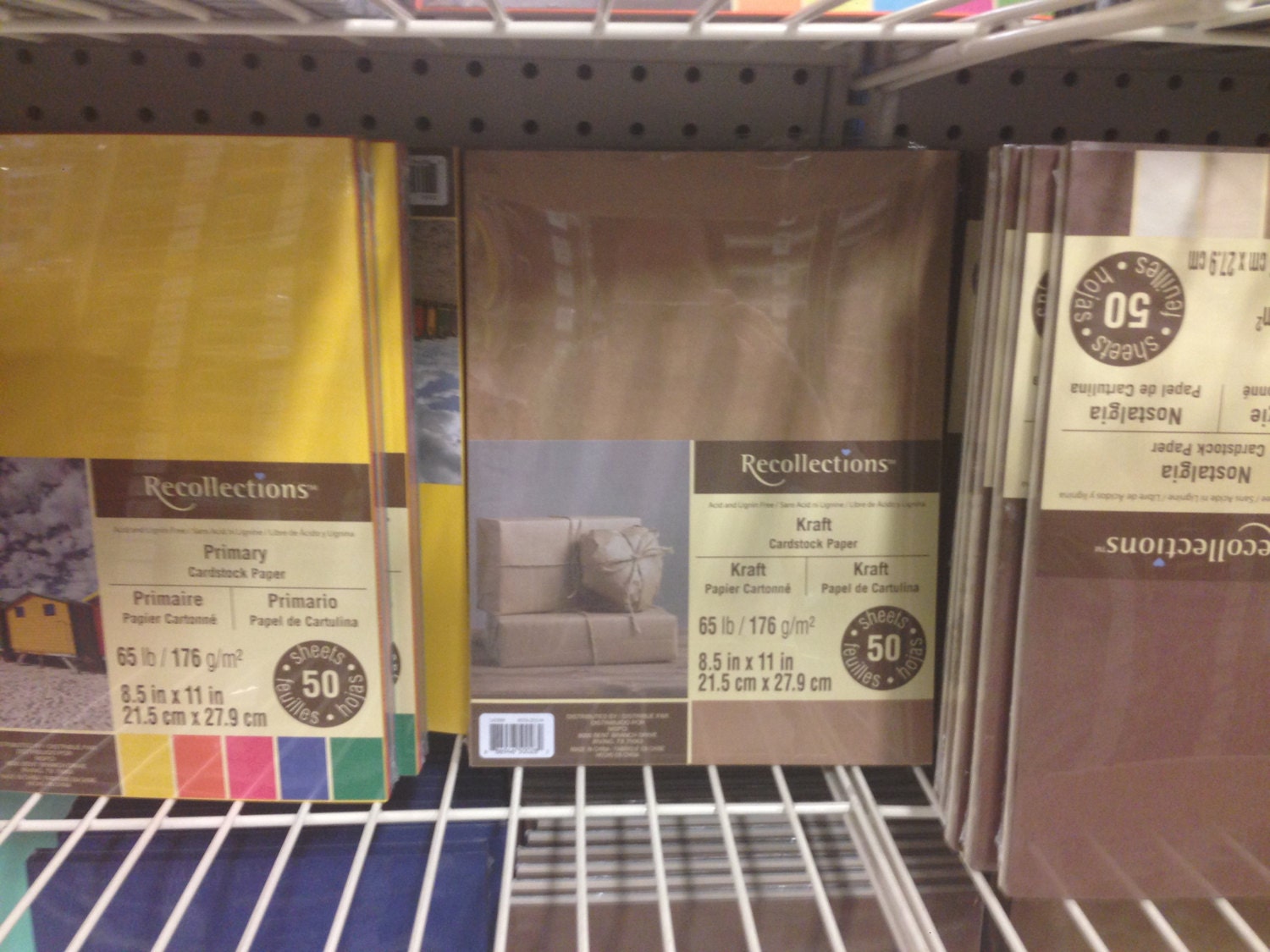 And grabbed some kraft paper (you could go with white or any other color you prefer).  The cost is $2 per pack of 50.  For a batch of 100 invitations (which print 2-on per page), RSVPs (4-on per page), and information cards (4-on per page), exactly 100 pages are needed.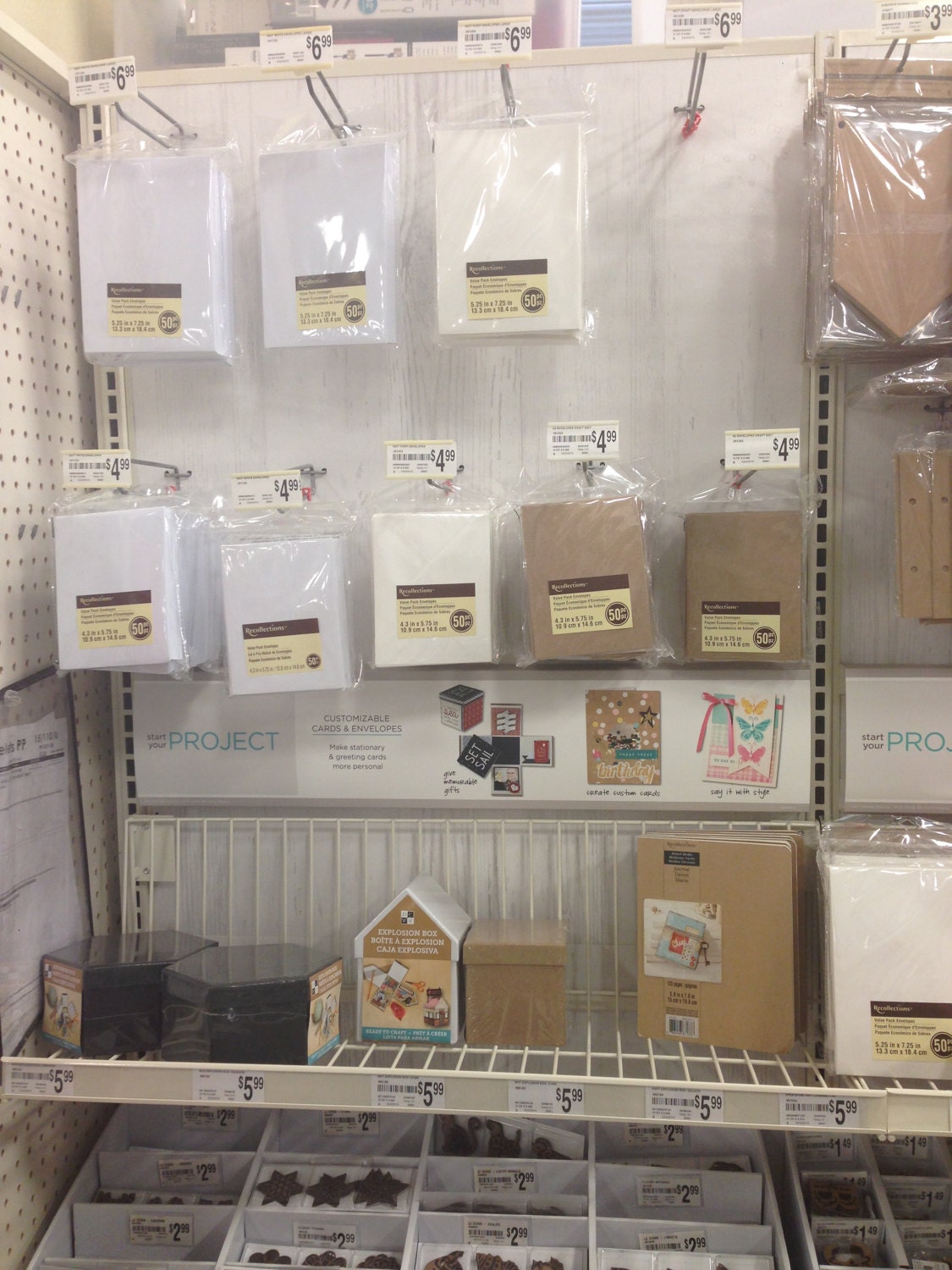 Then envelopes.  They were out of kraft in the needed 5.25 x 7.25 inch option, but I think kraft paper with kraft envelopes is too much anyway.  I like either a black or cream envelope with kraft.  With no black available, the choice was easy!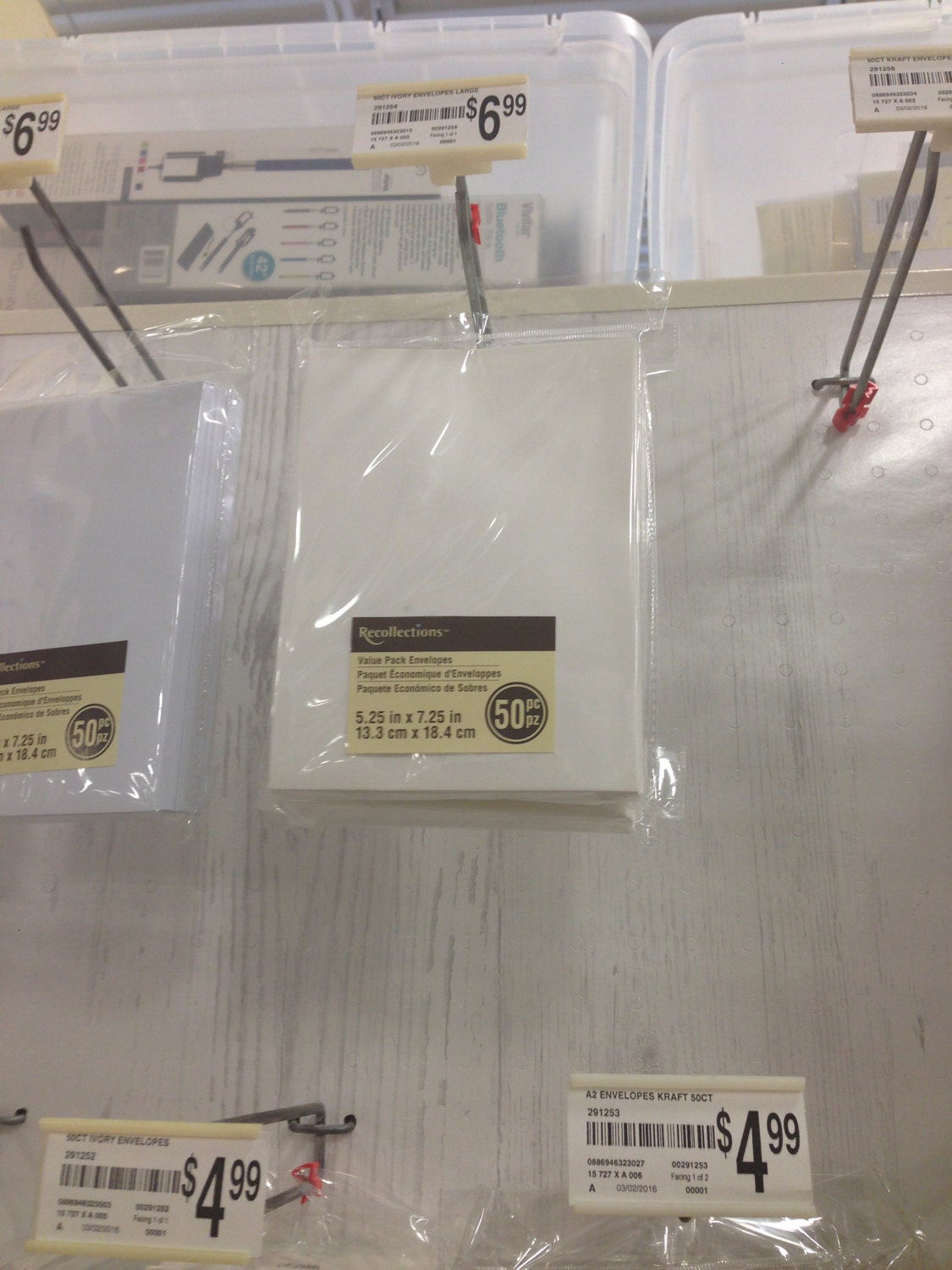 The cost for a 50 pack was $6.99.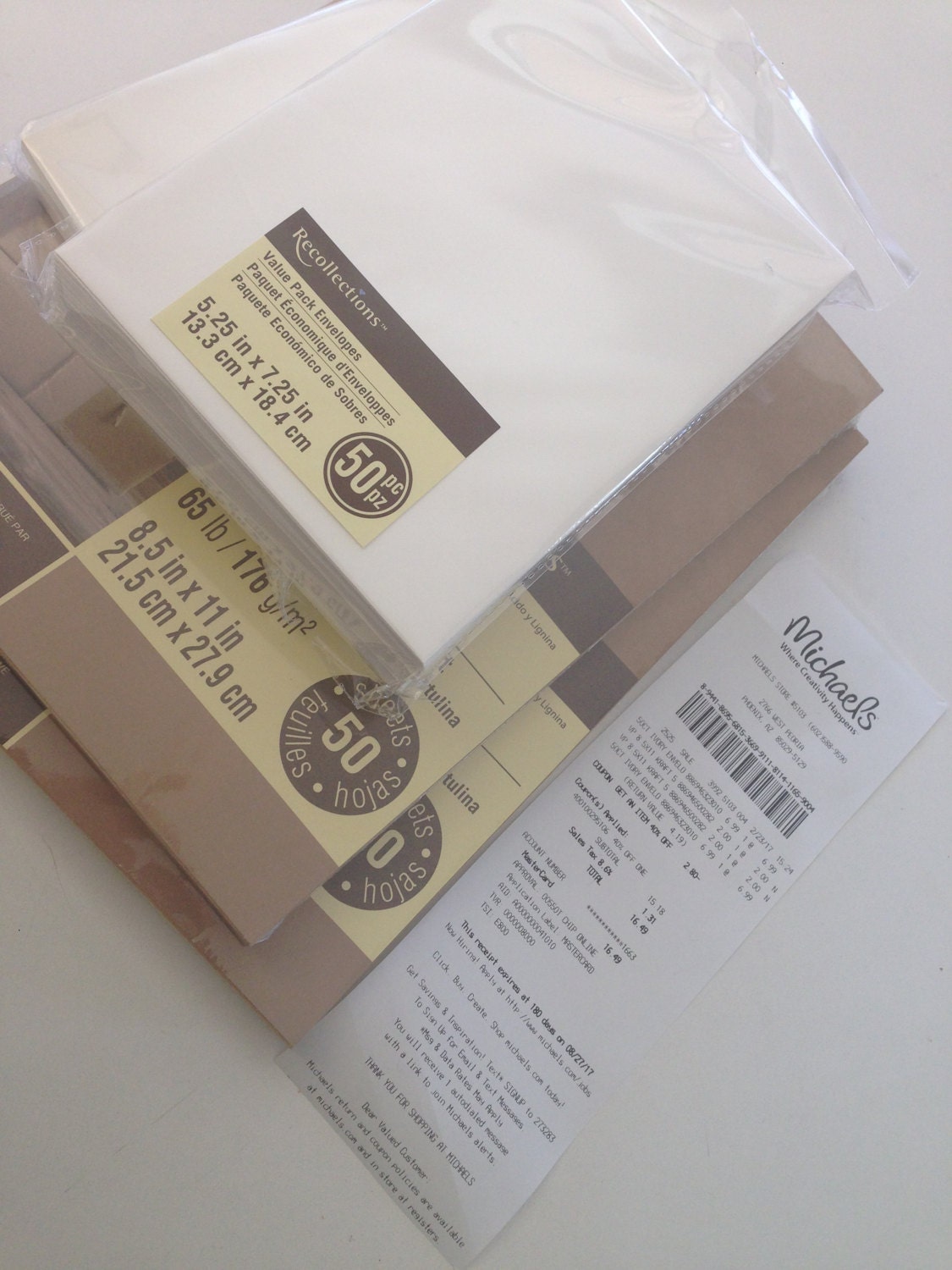 I used a 40% off coupon, which is almost always available, and the total cost for two packs of card stock (100 sheets) and two packs of envelopes (100) was $16.49.
Time to customize the templates.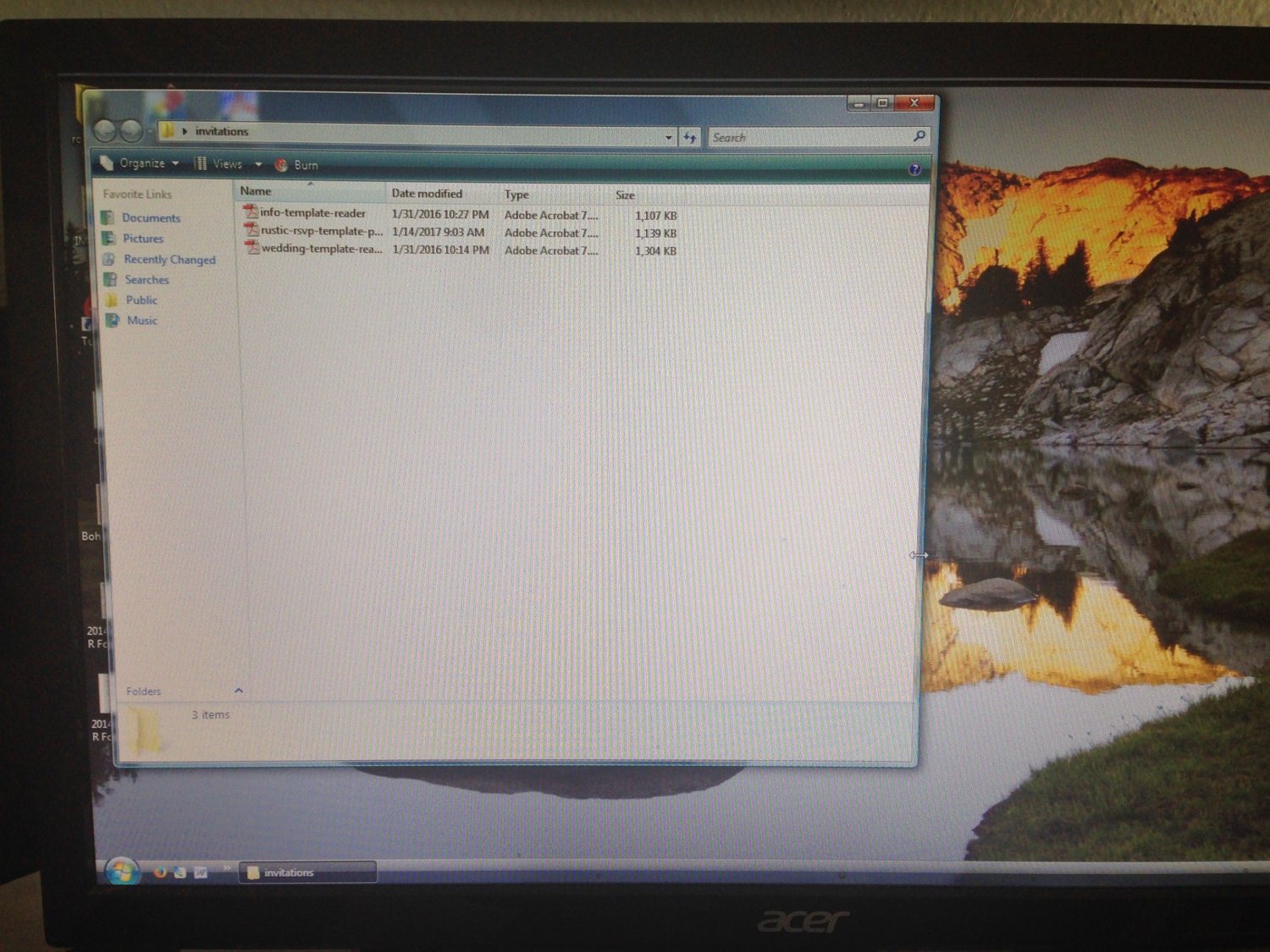 Save them to your desktop.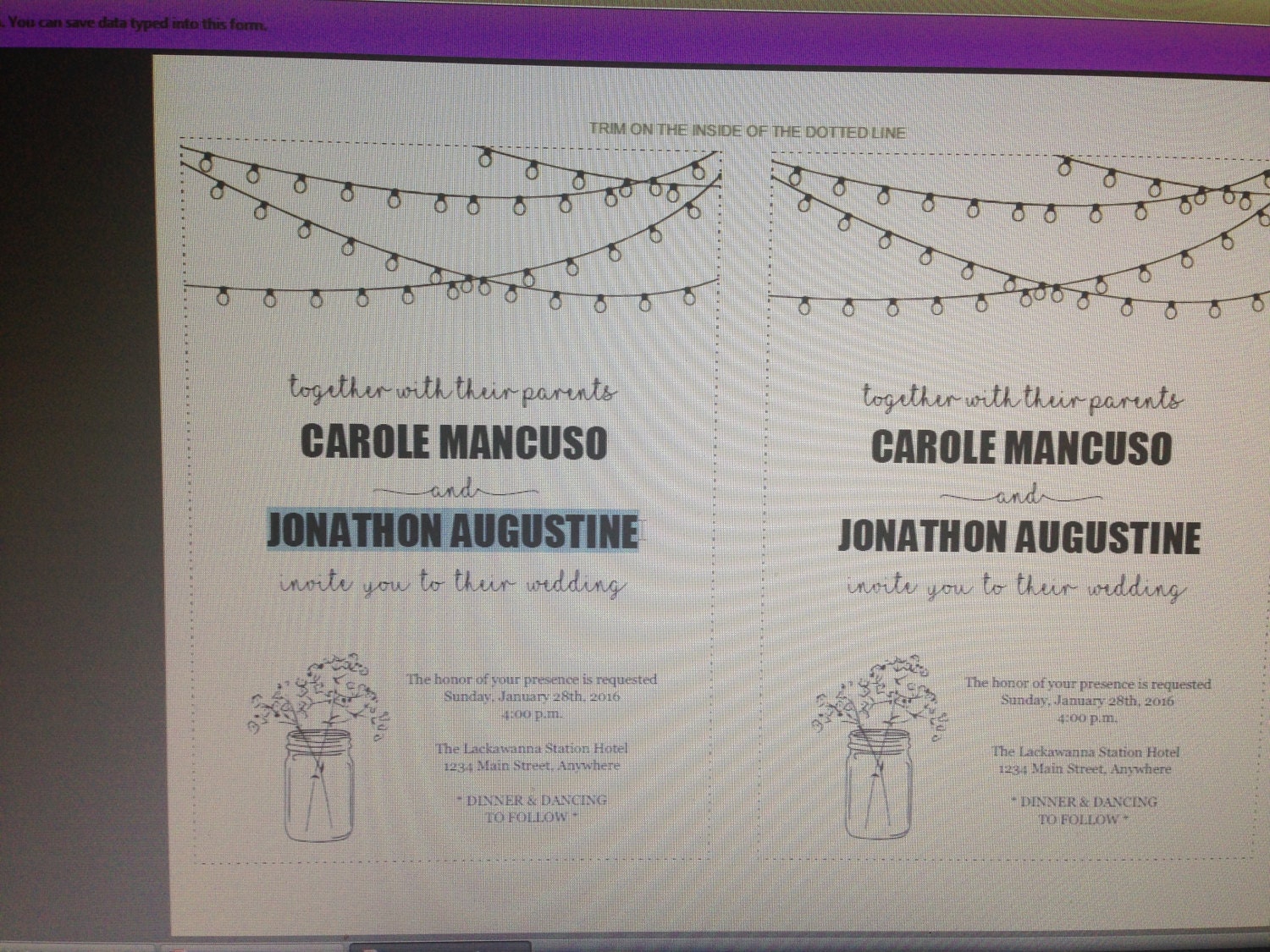 Open the files in Acrobat Reader and customize away.  If you don't already have this common and free program installed on your computer, you can download it at https://get.adobe.com/reader/.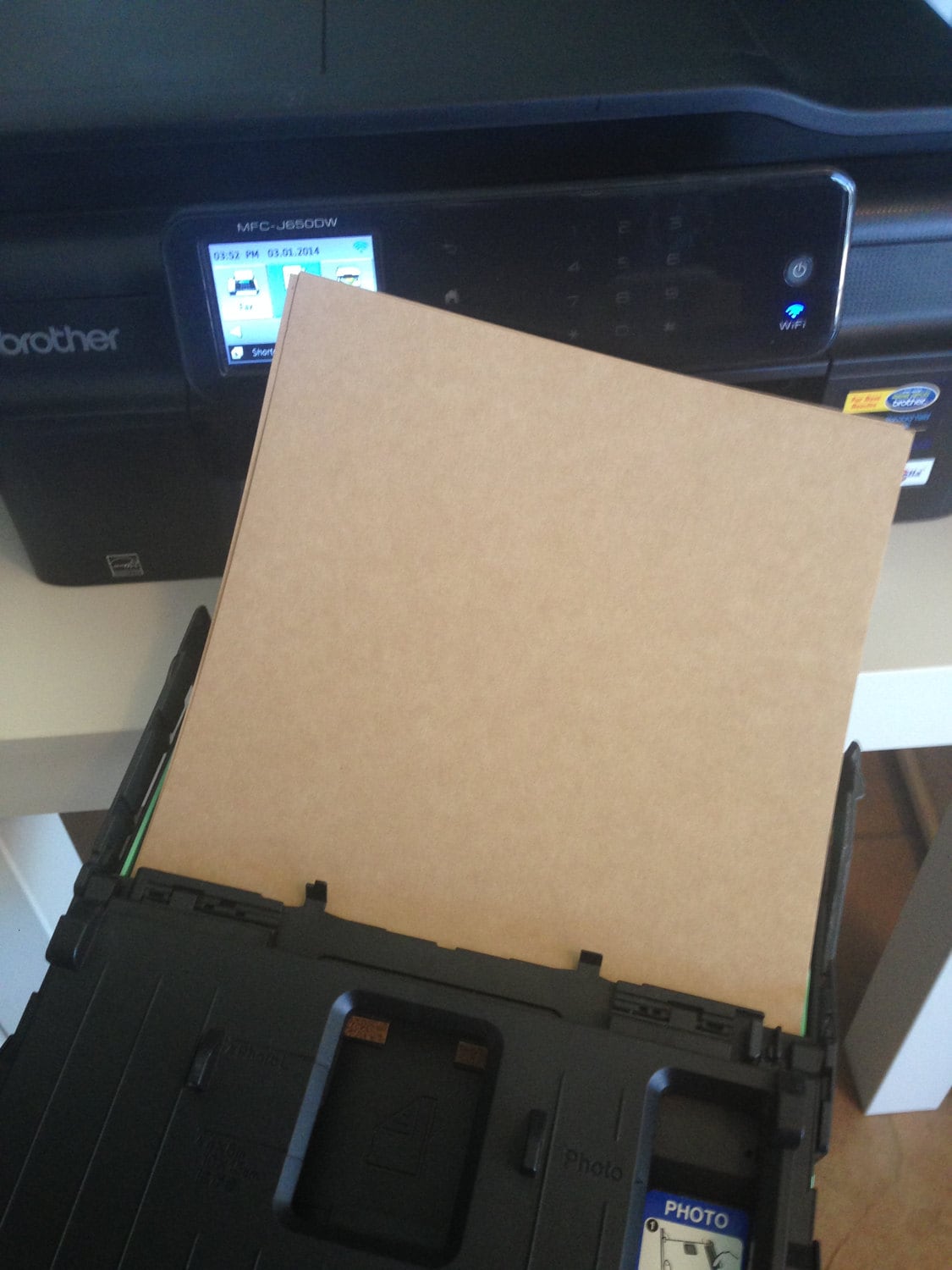 Load the printer.  (Ours is your standard $40 desktop printer option.)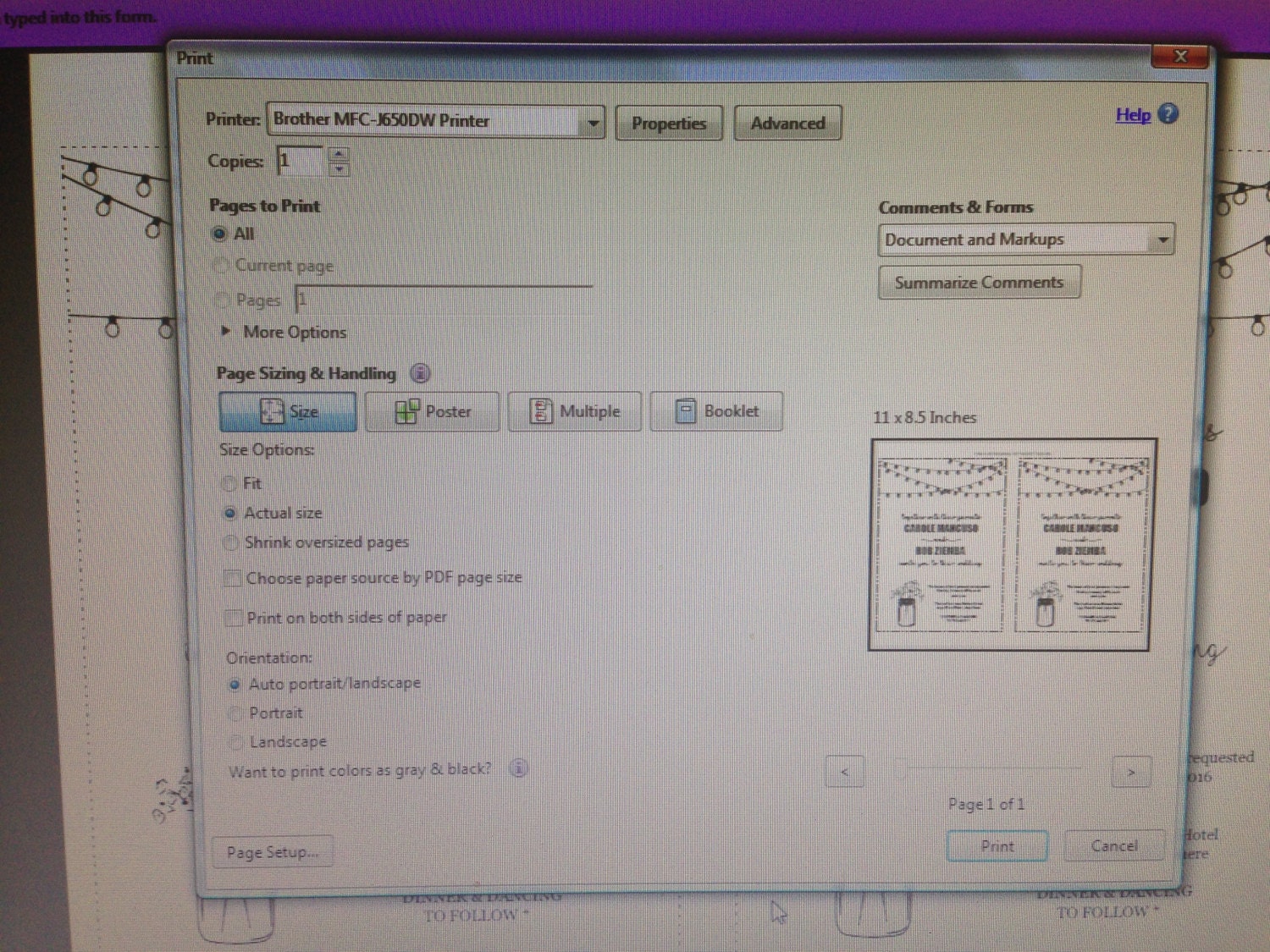 When printing, be sure the size is set to "Actual Size".  
When printing the RSVP postcard, choose "Print on both sides of paper" to enable double-sided printing.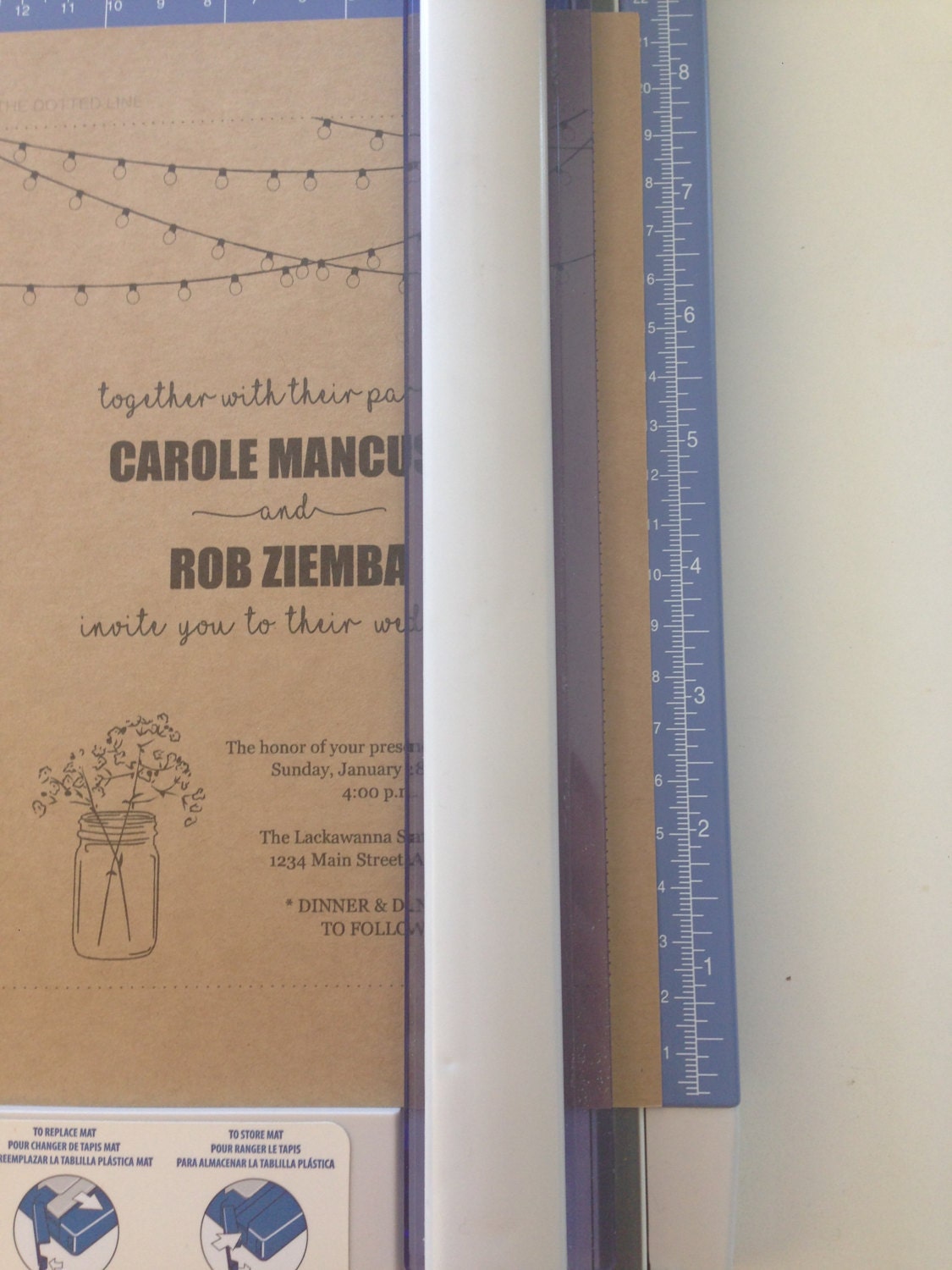 Then cut!  If you don't already have a paper cutter, ask around.  I bet someone you know has one available for you to borrow.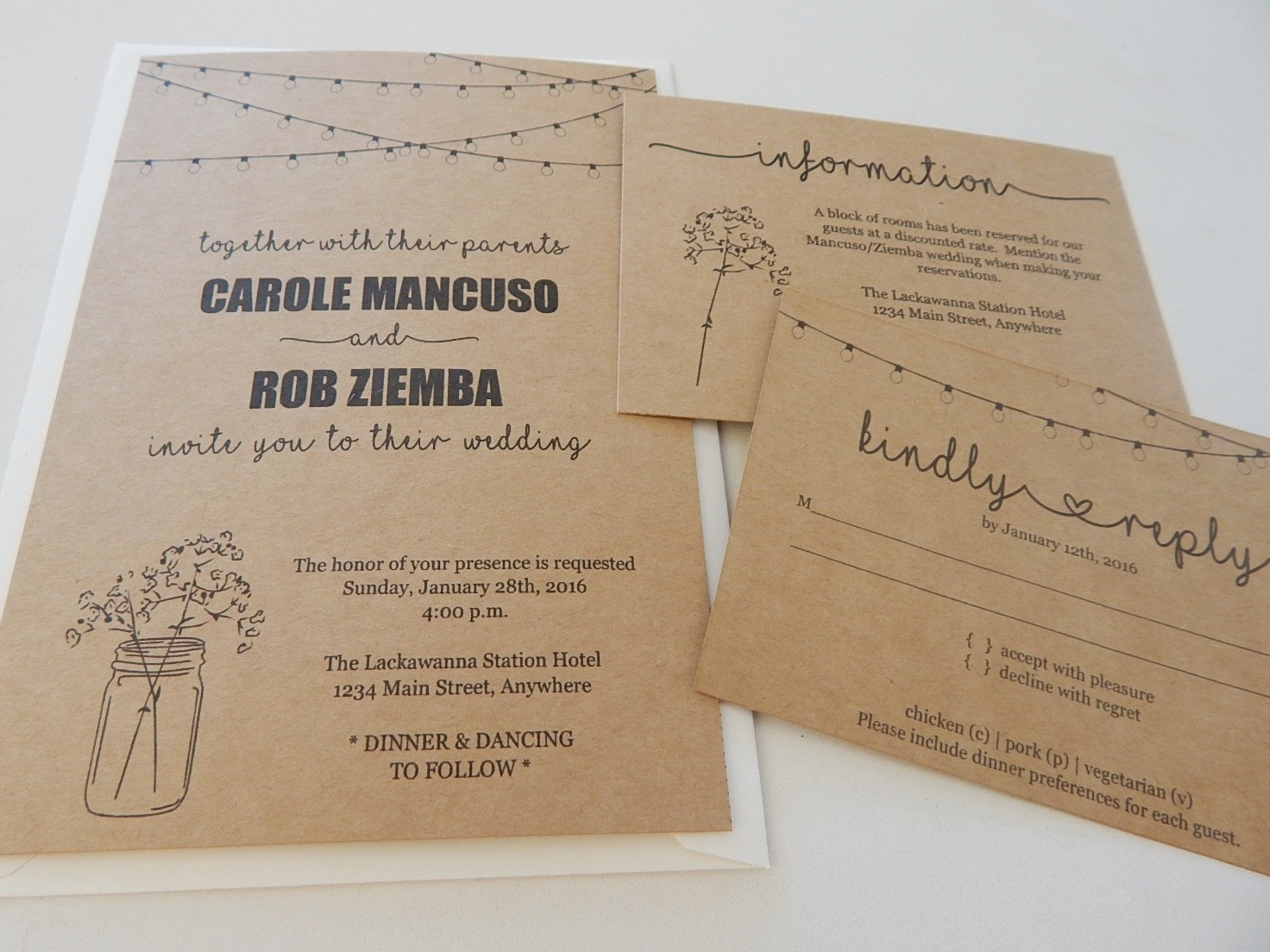 And the finished product!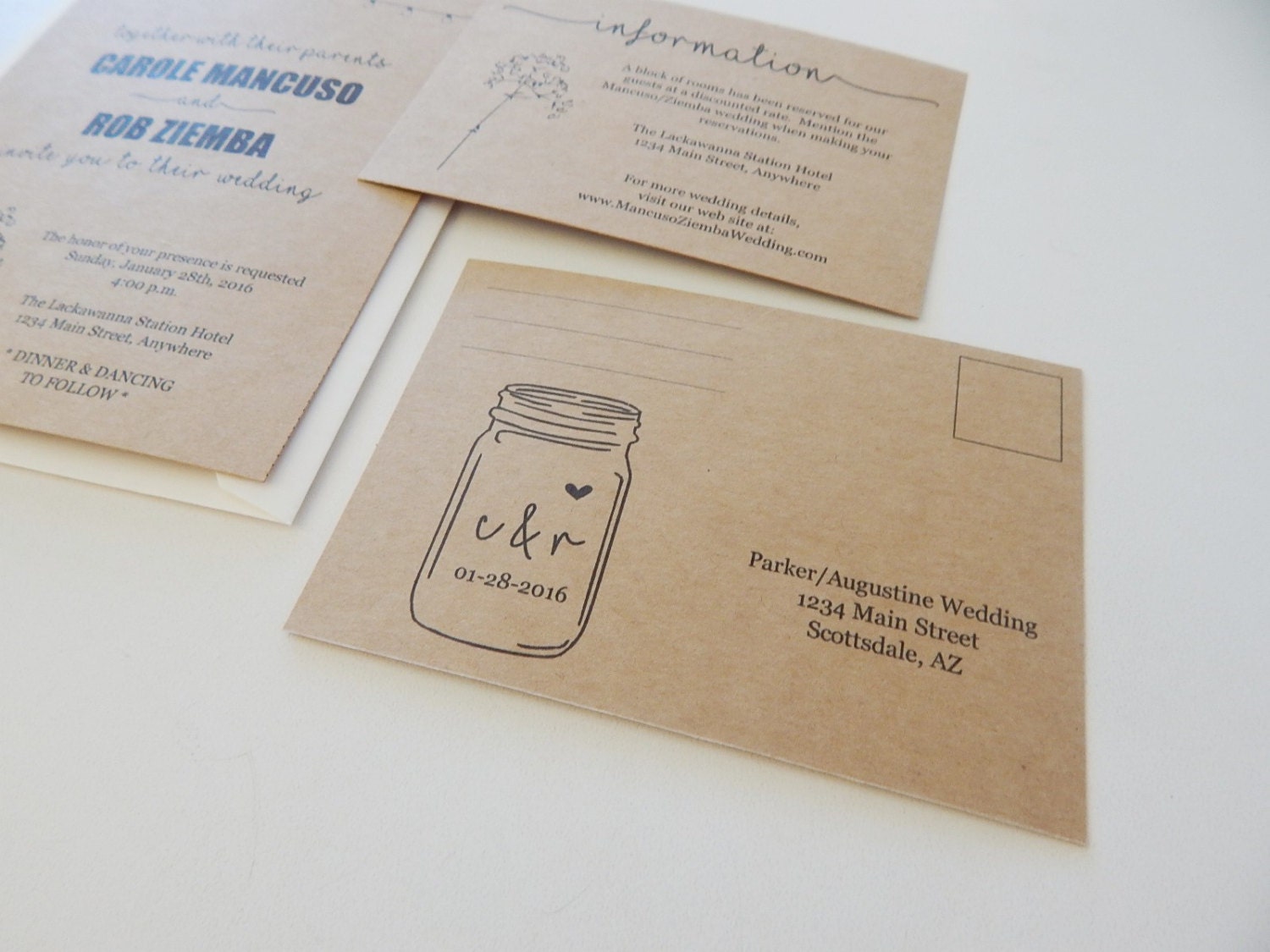 The reverse side of the RSVP card.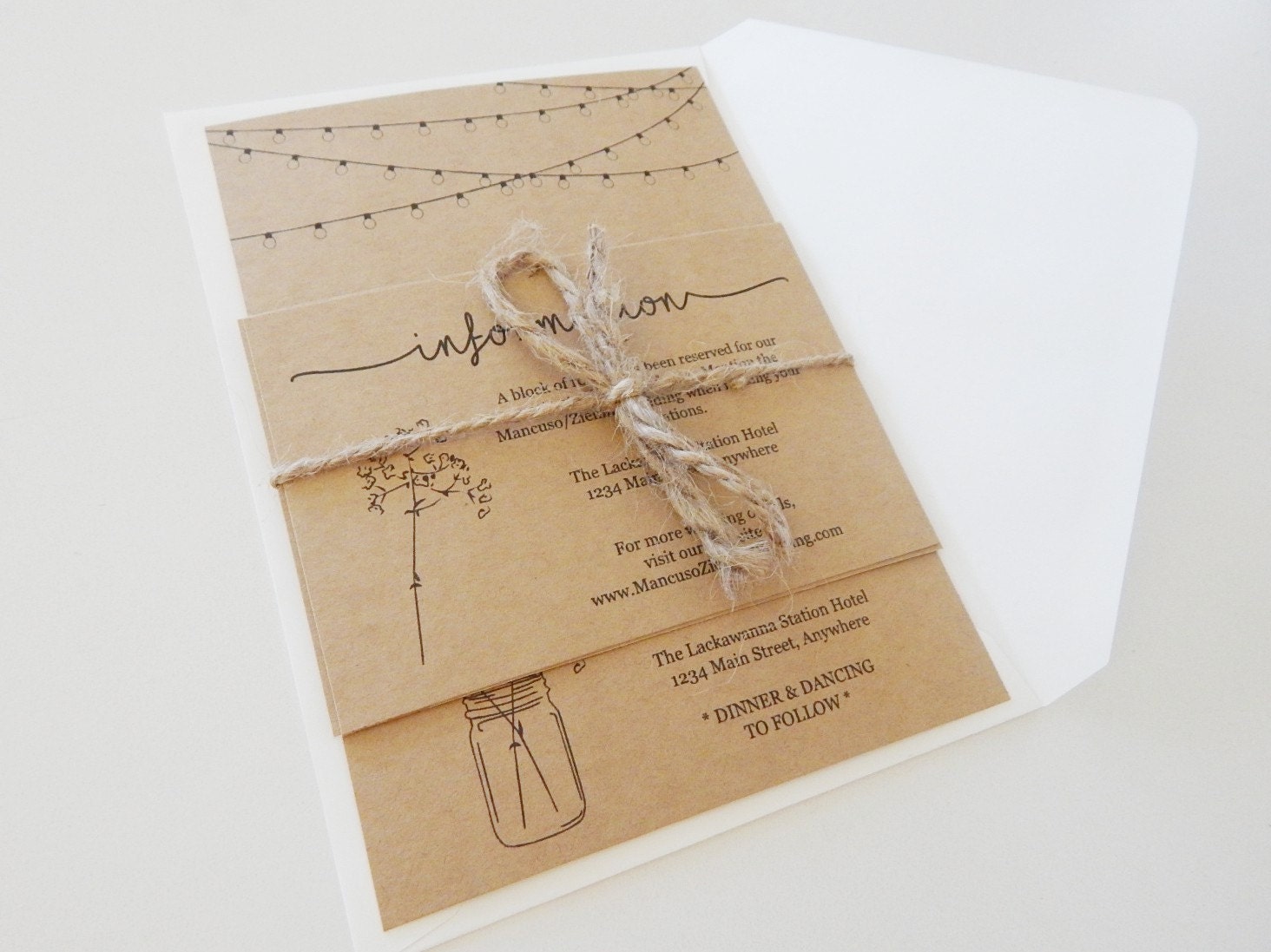 And you can finish the set off with a little jute twine if you'd like.  A roll of 30 yards, which is more than enough for 100 invitations, costs $3.99 from Michaels.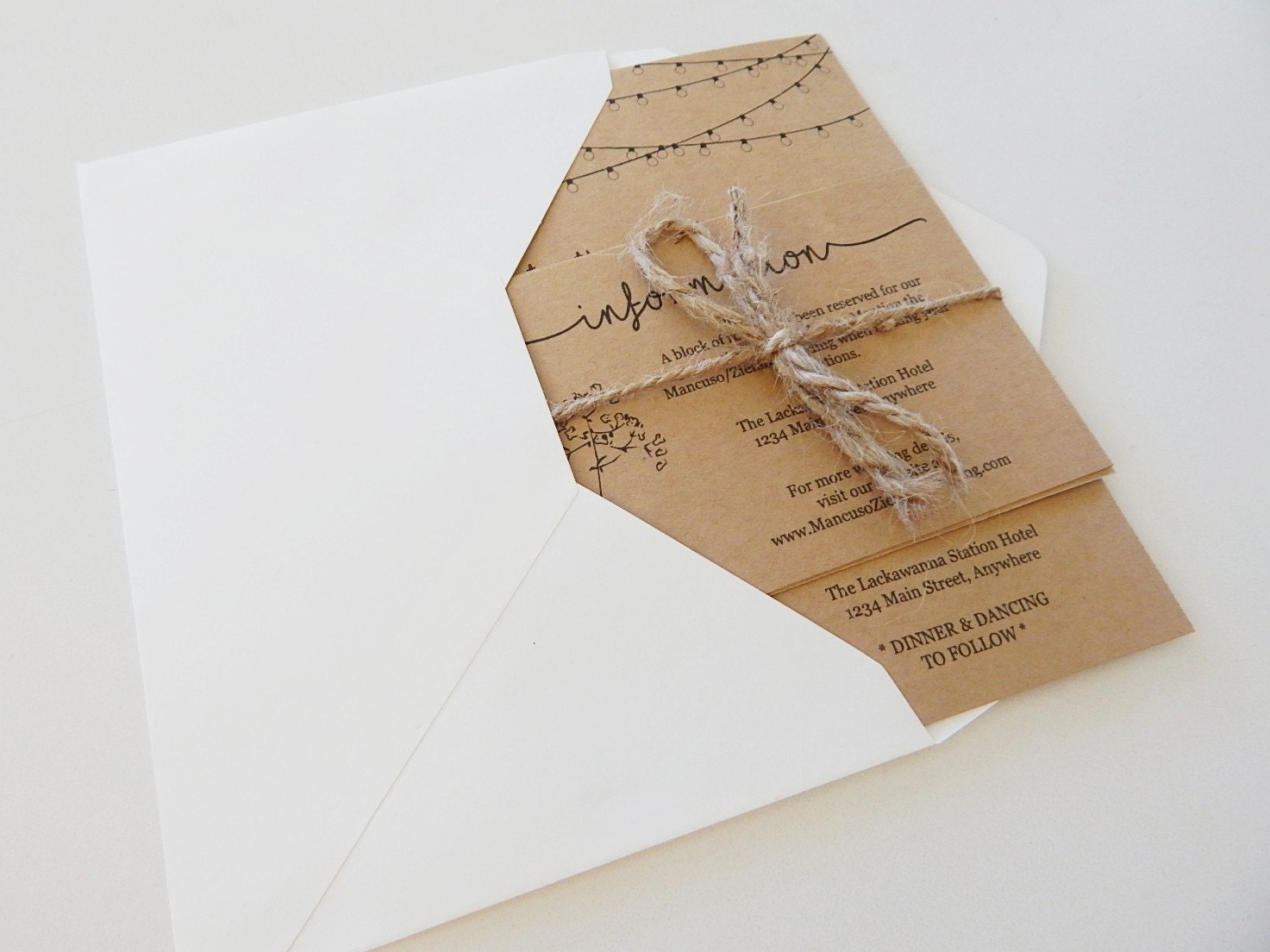 Final tally:
$24.00 - set of wedding invitation templates (invitation, info card, & RSVP) - https://www.etsy.com/shop/InstantInvitation/items?ref=hdr_shop_menu&search_query=wedding%2Binvitation%2Bset
 $6.00 - postcard add-on template - https://www.etsy.com/listing/480724199/postcard-add-on-make-your-instant
 $4.00 - 100 sheets of kraft card stock - http://www.michaels.com/recollections-cardstock-value-pack-8.5x11/M10023428.html
 $9.60 - 100 envelopes (using 1 40% off coupon) - http://www.michaels.com/recollections-a7-ivory-envelopes-value-pack/10291254.html
 $3.99 - 30 yards of jute twine - http://www.michaels.com/10319888.html
-------------
$47.59 for 100 beautiful wedding invitations with an RSVP postcard, and an information card -- all wrapped in twine with a coordinating envelope.
Disclaimer:  Obviously, printer ink is used, but I try as much as possible to design in just black since it's so much less expensive than printing in color.  Since the design doesn't even require that much black ink, I didn't run out of ink at all while printing the batch of 50 for my mother in law's friend.